As we could see in our last post, being a female guitarist means hearing lots of "you play well for a girl" and some other backhanded compliment. Fortunately, this didn't and will not stop women from rocking their guitars and pursuing what they love.

A great example of success as a female guitarist nowadays is Elizabeth Mae Hale, best known as Lzzy Hale, the singer, and guitarist of Halestorm.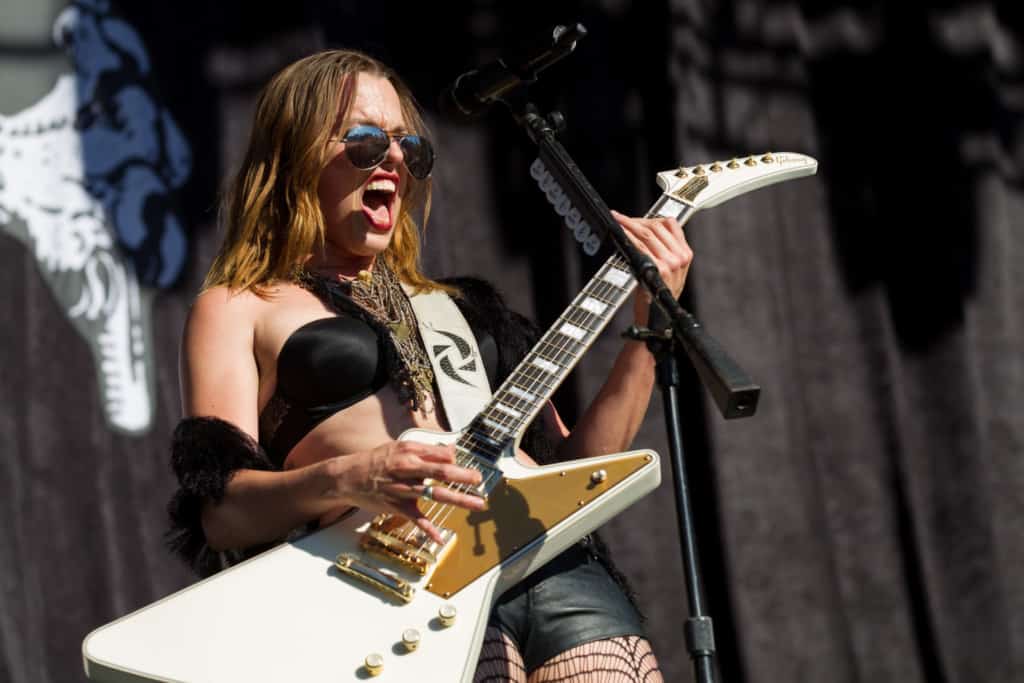 Music was always present in Lzzy's life. She began playing the piano at the age of 5, along with her brother, Arejay Hale. They were writing and performing their own original songs when she was just 13.

After new members in the band and a recording contract, Halestorm was performing up to 250 shows a year. Since 2006, they've toured with some of the biggest names in the rock scene like Avenged Sevenfold, Alter Bridge, Evanescence, Papa Roach, Seether, Bullet For My Valentine and a ton more.
First female-fronted band to win a Grammy
In 2013, Halestorm became the first female-fronted band to win a Grammy award for Best Hard Rock/Metal Performance for their song "Love Bites (So Do I):
Rock music is a genre overflowing with men with not enough recognized female influence. However, Hale proves that it's not just the boys who can shred on the guitar and scream until it hurts.

Hale has been outspoken about fighting society standards. On her blog, she has spoken about what is expected of girls: to be pretty, not to be dirty, to be seen and not heard. She discusses the unrealistic expectation for women and our ability to break them.

After all, her music is an audible punch in the face full of energy and aggression that proves women can serve attitude and play music like a beast, despite gender and orientation.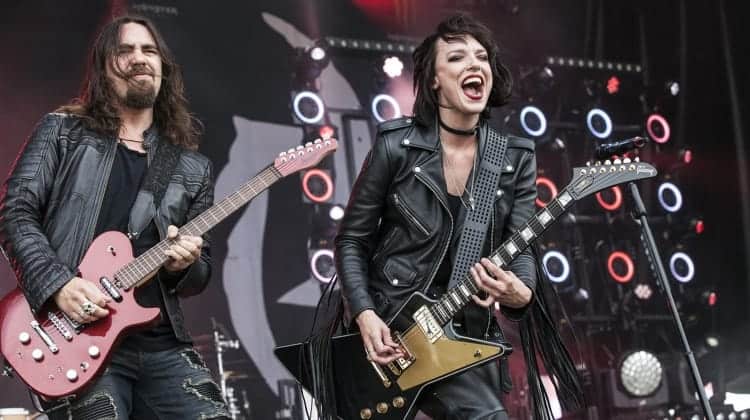 Hence, Lzzy is a strong female figure for hard rock, and she's been a great role model for young musicians out there. Follow Hale on her social media and listen to Halestorm's new album: Vicious.