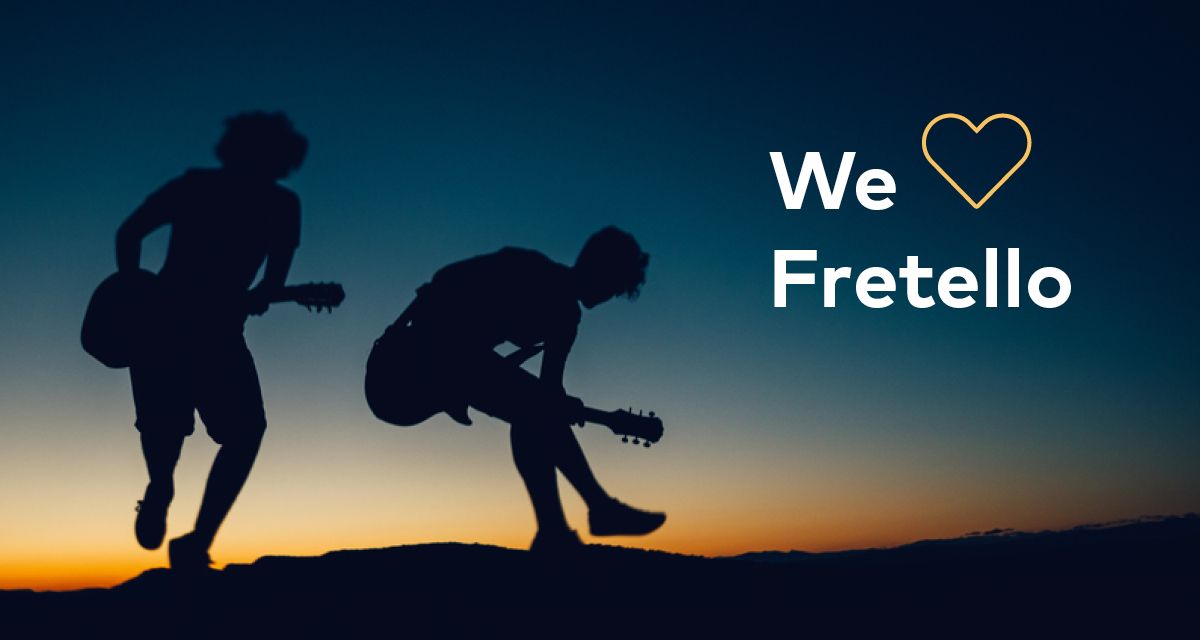 … it's not overwhelming, it gets me excited, I see quick results. We asked our users what they love about us. Check it out!
Customer stories can be cheesy! But we were inspired and couldn't help it, so we just had to share some of our great user reviews with you. Hopefully, they inspire you too!

Cristina
"Great lessons, a good balance between practice and information. I love the learning path."

Ryan
"I don't know how many amazing instructors you are surrounded by but I'm grateful on Christmas Day that I was able to look online at tutorials for beginner level lessons. Little did I know I would spend most of my day thumbing thru more videos bc I couldn't put my guitar down. Thank you for reminding me that music can reach people anywhere, any time and be appreciated on many different levels. Forever Grateful."

Albert
" have enjoyed and learned with ease, comfortable confidence and a new commitment to become a guitar player and songwriter in just a half hour of instruction form your application, where have you guys been all of my life! I am definitely a fan and student for sure.I"

What do these reviews have in common? All our users who use our app regularly gain confidence and quick results. You can enjoy the same benefits. Gained some motivation?