You Give Love a Bad Name was the first single from Bon Jovi's third album Slippery When Wet. Its out-of-the-box success propelled the album to number one and the band to superstardom. The single itself topped the charts in November 1986, making Bon Jovi the first act to score a number one hit in the pop-metal style that would come to be known as "hair metal".
Lick of the Week
You Give Love a Bad Name was much more pop than metal, driven by a catchy, bombastic vocal melody and slick, big-sounding production rather than guitar fireworks. Sambora and Bon Jovi co-wrote the song with tunesmith Desmond Child. Self-taught Richie Sambora is responsible for writing some of the best-known rock songs of the past thirty years, together with Jon Bon Jovi. Sambora's fast bluesy solos and infectious riffing was half the fun at a Bon Jovi show.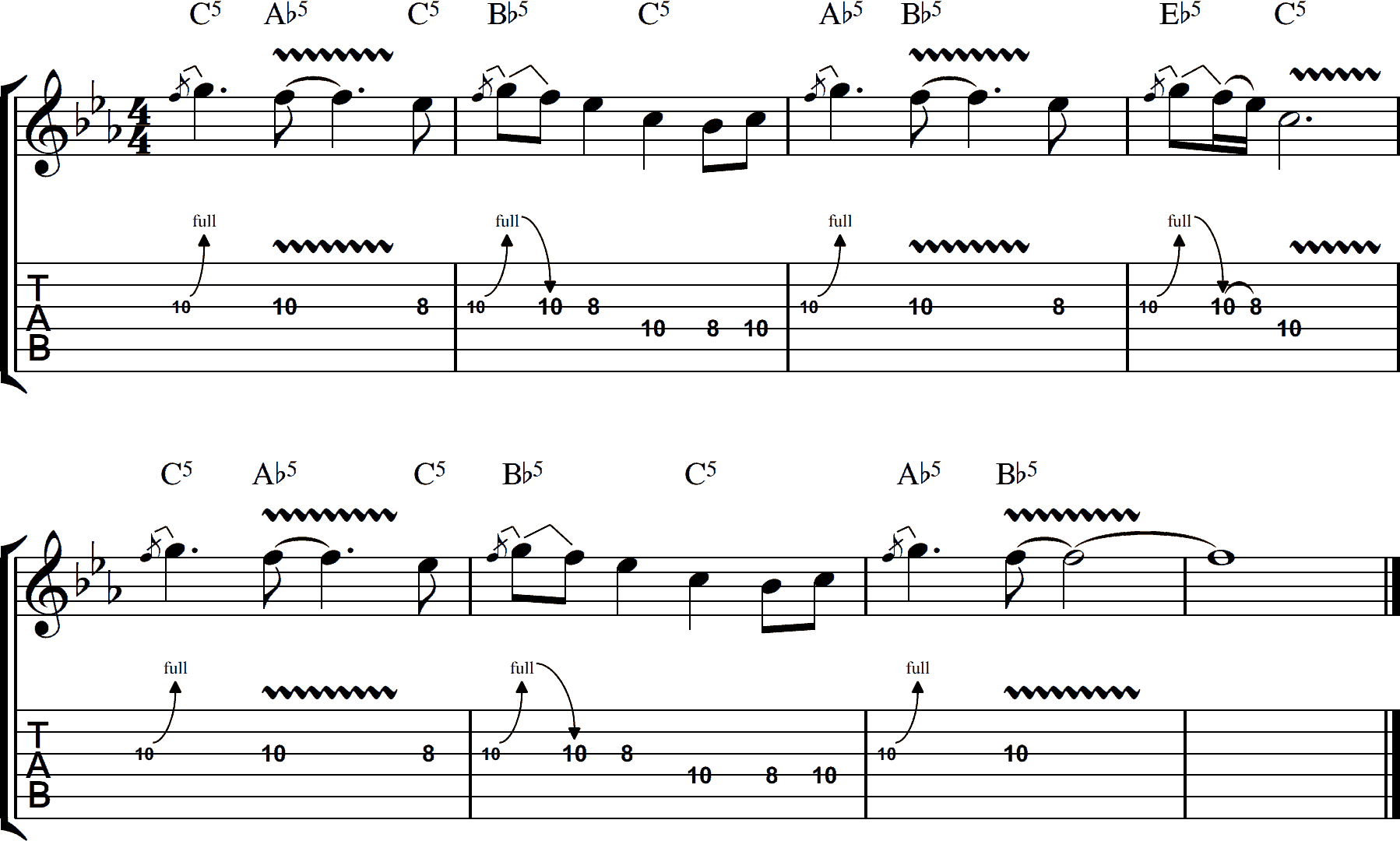 Bon Jovi wrote the intro of You Give Love a Bad Name in C-Minor. Sambora uses the La-Pentatonic (8th fret) and repeats the first four measures. The characteristic motif, in the beginning, is repeated four times. Yet it does not sound boring because of the backing chords.

If you like, you can try to play the lick to the backing track below. If you think your playing does not sound like on the record, check out our app and start practicing today!