This tiny device is a wireless effects switch and controller that can be combined with any pedal or signal chain. Though small, it packs a powerful punch, allowing you to create sounds that you'd normally have to stomp on an array of different effects pedals to achieve. Our favorite part? It does it straight from your guitar.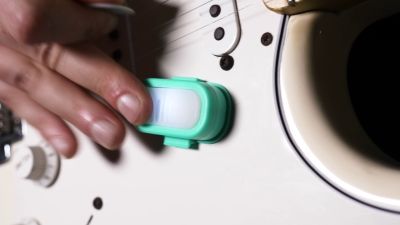 The Airpatch Wireless Effects Controller
We know we speak on behalf of all guitarists when we say that the mess of pedals and cables connecting our electric guitar to our amp can become a knotty headache. Luckily, Aviate Audio has come up with a solution: the Airpatch wireless effect controller.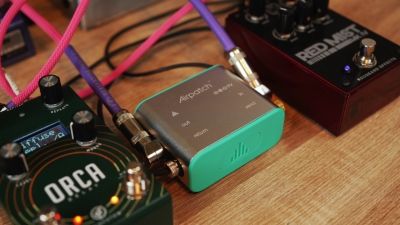 We were awed the first time we heard it. Now we're so used to playing without hovering over our pedalboards, we can't imagine life without it.
The great advantage of the Airpatch is that you can get more from your pedals. Momentary and reverse momentary switching is now effortless, which means you can quickly toggle between different effects. Another benefit is that it functions as a wireless killswitch—a feature that eliminates the need to drill or route a killswitch into your guitar.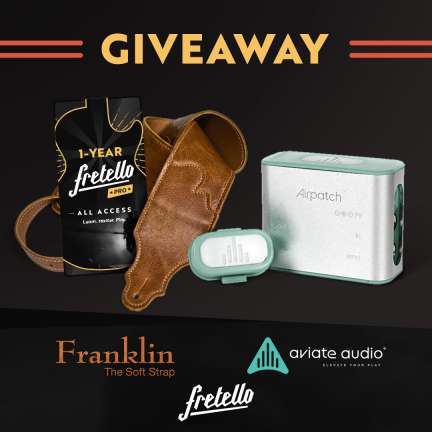 Want to claim one for yourself? Then check out our latest giveaway. We guarantee that you won't regret it. Once you've used the Airpatch, you'll wonder how you ever played without it.