In 1966, Yamaha Guitars launched its first made-in-Japan folk guitar, the FG180. In the same year, they also made their first electric guitars and accessories available: the SG-2/3 and SG-7 electric guitar, the SB-2 electric bass, and the No. 250 and No. 500 amplifiers.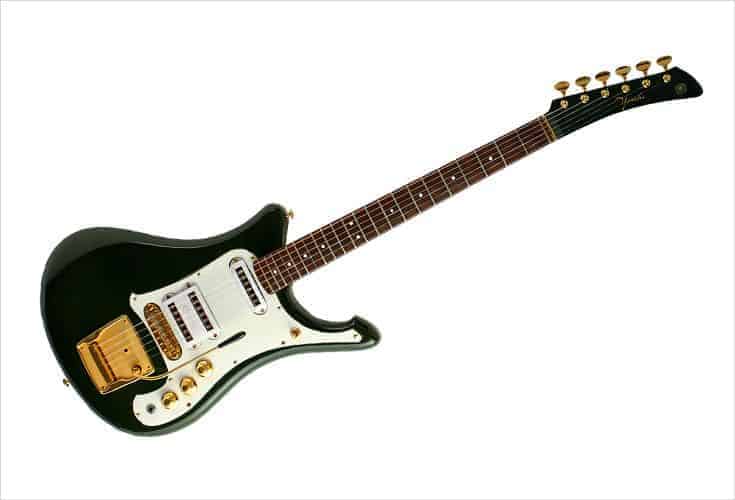 Yamaha has kept on adding to its lineup of guitars over the years. For more than five decades, they have been producing affordable guitars and accessories for musicians of all levels. From beginner-friendly acoustic guitars like the FG830 model to powerful workhorses like the L-Series LL6, there's something for everyone.

It's no wonder then that many musicians consider Yamaha guitars among their favorites in their arsenal. "I'll Be" singer-songwriter Edwin McCain loves his Yamaha CJ32 - a jumbo-sized model - because it's built to withstand an aggressive attack and it holds its tuning well.

But there's more to a Yamaha guitar than sturdiness and ability to stay in tune. Here's a closer look at the qualities of Yamaha guitars that make them a favorite among musicians.
Affordability
Yamaha has a wide range of guitars to suit every budget. What's amazing is that even those on the lower end of the price spectrum are not only very well made but sound great too. Generally, Yamaha guitars are less expensive than those from other big-name brands - with the same or even better quality. Their guitars are definitely good value for money.
Build Quality
Yamaha takes great care in the development and manufacturing of its guitars. According to the company, the resources and facilities it applies to basic R&D alone are more extensive than many other companies apply to actual guitar production. From the selection of tonewoods t the application of finishes, Yamaha puts careful attention to detail, quality and sound technology.

Many Yamaha guitars feature the company's exclusive Acoustic Resonance Enhancement wood processing technology. This technology enables the company to manipulate the molecular properties of the wood used in the guitars to make it more ideal acoustically. This means that the tone produced is smooth and mature, making the guitar sound like an instrument that has been played for many years.
Initial Response Acceleration is another proprietary process that Yamaha applies to its guitars. Yamaha applies IRA  after final assembly to make sure that all parts of the guitar, from the woods and joints to the hardware and finish, work in harmony to produce the best response and tone possible.
Sound Quality
The tech, bracing patterns, materials, craftsmanship and everything that goes into manufacturing give their guitars a great sound. This has amazed scores of musicians over the years. Guitars from Yamaha sound like more expensive guitars. However, each guitar series features a different bracing pattern, resulting in a wide range of tones that appeal to different musicians.

From thick tones with rich bass to bright highs with deep lows, Yamaha guitars have it. As we've said before, there's a Yamaha guitar for every style, musical genre, and sound preference.

The overall quality of Yamaha guitars is testament making instruments that sound great and priced just right. Yamaha guitars are comfortable and easy to play. This makes them a great choice for beginners. Thus, if you're looking for a guitar to start your musical journey, consider getting a Yamaha - you really can't go wrong with it.