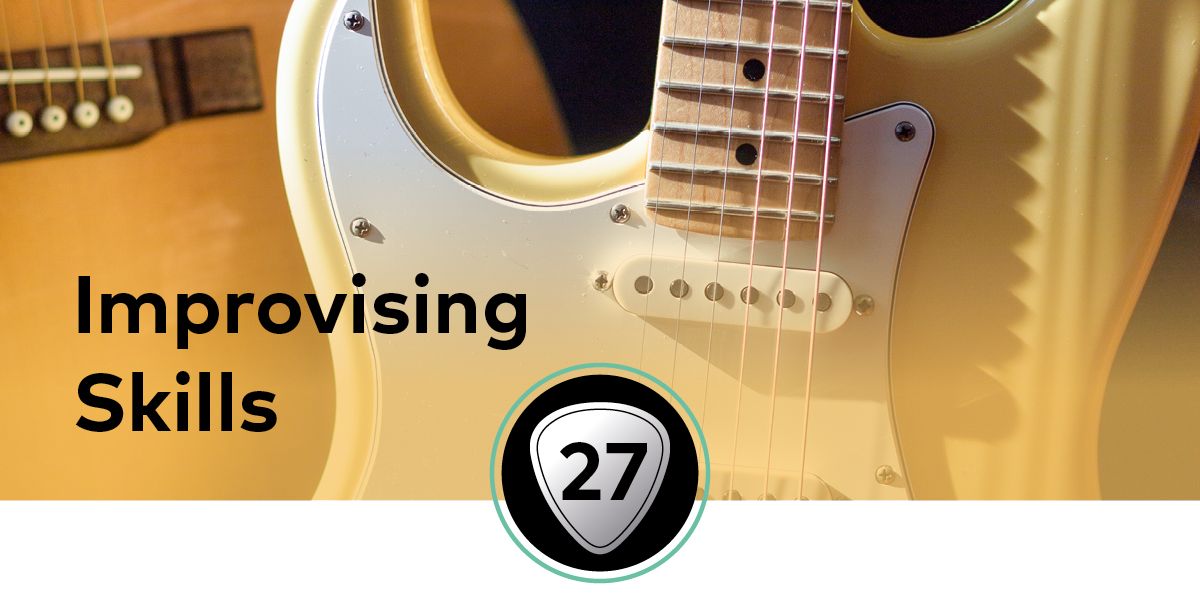 Here's what you can expect on Level 27 of the Learn Path in Fretello:
Discover how the greatest artists (The Beatles, Nirvana, Metallica) use syncopation in their songs and riffs.
Play syncopated rhythms with more awareness.
Upgrade your improvising skills: Learn how to use slides to express yourself through your play like guitar legends Steve Vai and Joe Satriani.
To unlock level 27, work your way through the Learn Path until you've completed level 26.
Moreover, you asked and we listened.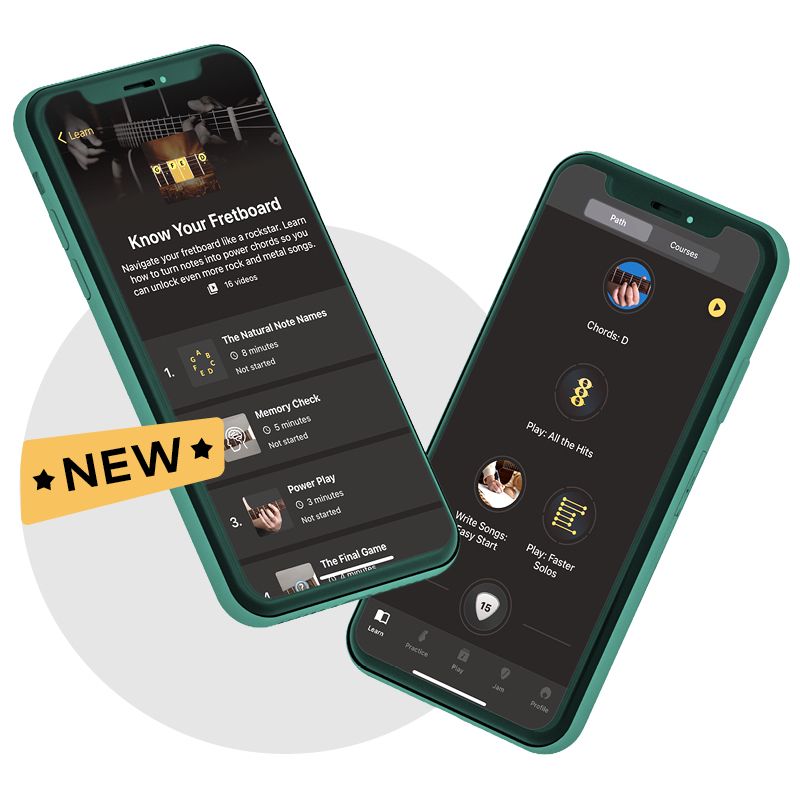 You wanted to have more informative and exciting titles to be able to see at a glance what you're learning and stay motivated. Now it's even easier to navigate through your Learn Path, revisit the techniques, and refresh the skills you've already learned. We have also released a more simplified UI! Below are some improvements you can expect with the latest app version:
Removal of dock, simplification and cleanup of exercise screen
Introduction of top bar for user controls
Refinements to exercise preview (audio), count-in and count-down
Improvement to animations between repetitions