We've got just the thing to help you coast through this summer heat. Stay cool with these August updates, such as our awesome new Shredding Beginner Course from Bernth, Sophie Lloyd's new Delusions song that can be learned in the app, synced progress across devices, and much more!
This August Learn to Shred with Bernth
Fretello's Shredding Beginner Course with Bernth
When it comes to learning how to shred for the first time, there's no better teacher than Bernth. His Shredding Beginner Course is the perfect introduction to shredding, and it's where you'll learn your first metal riffs and how to shred them with style. If you're a metal player wanting to get into shredding, you won't want to miss this!
Sophie Lloyd's Delusions
Delusions Guitar Play-through by Sophie Lloyd
If you watched Sophie's playthrough of After Insanity on our YouTube channel last month, then you probably can't wait to learn another one of her awesome songs on guitar. Don't worry, we've got you covered: Delusions can be found in the Fretello app as well as on our YouTube channel, where Sophie demonstrates how to play it with an electrifying playthrough video.
Cross-device Sync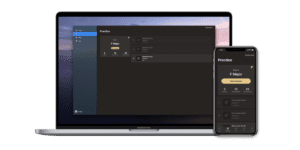 Have you ever worried about losing your progress between exercises, or when switching from one device to another while practicing with Fretello? Worry no longer—we've enabled progress synchronization across devices, which means you can now seamlessly switch devices between sessions and pick up right where you left off. Don't stop rocking!
Say Hello to Drums on iOS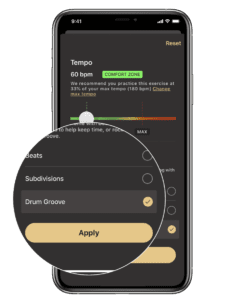 There's a fun new addition to the Fretello app if you're on iOS: a drum track for practices ? If you're feeling adventurous and want to explore a different way of practicing other than the normal metronome, just toggle the drum track! Before you know it, you'll be ready to play guitar alongside real drummers.
A Little More News
We're always working on the languages within the app, so we're pleased to report that translations have been improved for our Japanese speaking users. Hopefully, this enhances your guitar journey— 楽しんでください!